Not sure what to do in Airlie Beach and The Whitsundays with kids? Read on to find all the best playgrounds, swimming spots and other free things to do, to maximise your holiday fun with little people in tow.
Parks and Playgrounds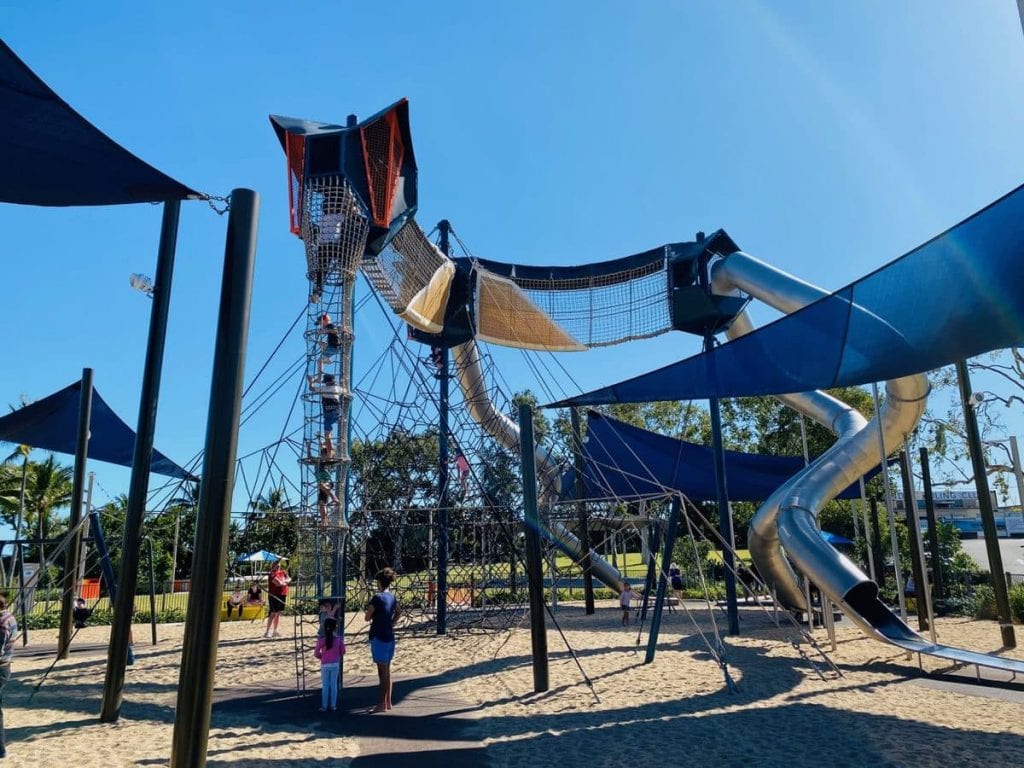 Chasing The tallest playground in the area? Check out the multi story playground on the foreshore in Airlie Beach. Just head along The Esplanade towards the sailing club and you can't miss it. They also have some smaller equipment for the littler kids.
If watching your kids scale great heights make you nervous, then just five minutes out of town you'll find Cannonvale Beach and Logans Adventure Playground. Complete with flying fox, jungle gyms, giant swings and more, all of this right across the road from the beach. While you're there check out The Fat Frog Cafe for great coffee and eats. If you're kids are a bit too young for the adventure playground, in the park directly beside is a smaller fenced playground for toddlers, and another on the beachfront just a few hundred meters up the road.
Water, water, water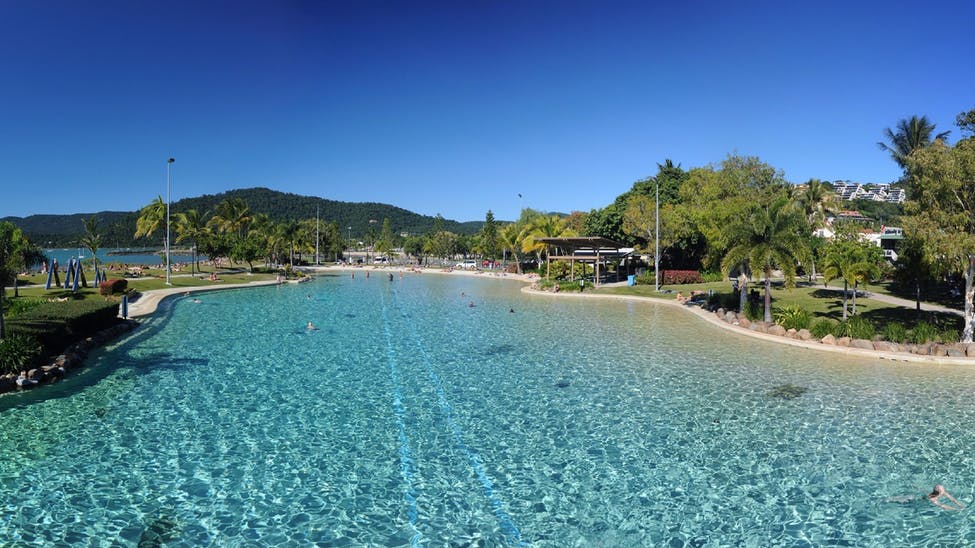 Are your kids water babies? In the middle of the Main street of Airlie Beach is the lagoon, completely free and totally safe to swim in. At one end is a shallow pool for toddlers to wade in which connects to the main area of the lagoon, complete with lane markings for the more serious swimmers. Alternatively if you have transport while you are here, take a drive out to the council pool at Proserpine. They have an Olympic sized swimming pool as well as an awesome water park and best of all, its completely free.
Prefer something salty? Boathaven Beach (also called New Beach by the locals because it is literally our New Beach, ha, ha) is probably the best beach in town short of getting on a boat to Whitehaven. Its an all tide beach, so unlike Cannonvale Beach, you can swim at Boathaven Beach no matter if its high or low tide. Stinger nets are installed during stinger season, however it is still a good idea to wear a stinger suit as the nets only reduce the chance of stingers in the enclosure.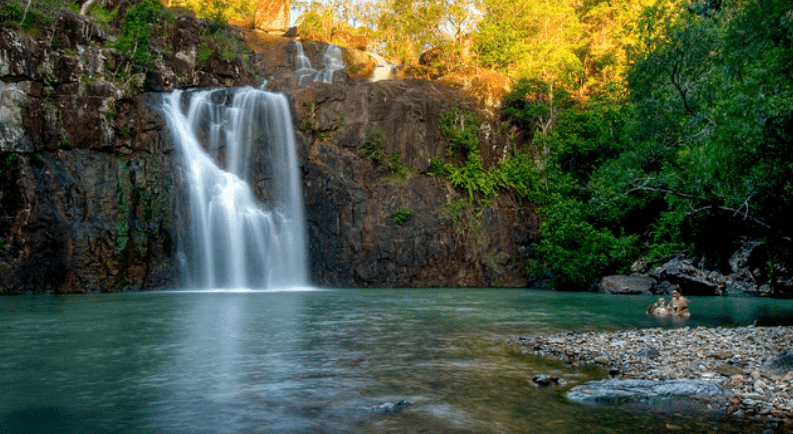 If you are here in the wet season (January – May) and you have a car, you could head out to Cedar Creek Falls. Its a beautiful safe (no crocodiles or stingers) waterfall with a deep swimming hole. My 18 month old loves to try walking in the shallows or sit and move rocks from one spot to another.
On the way home from Cedar Creek Falls you could stop at Whitsunday Gold Coffee Plantation. Its a great stop for adults and kids alike. Coffee and tasty food for the adults and an animal menagerie (pigs, chickens, horses, goats, birds etc) as well as an indoor climbing gym for the kids.
If you do not have a car you could do a bus tour, our local bus company run a tour which stops at Cedar Creek falls, Whitsunday Gold Coffee Plantation and then goes up to Hydeaway Bay for lunch.
We are very lucky to have some of the most beautiful National Park walks right on our doorstep. Depending on the age and ability of your kids, one of the more interesting walks for kids (i'm thinking kids over the age of five or six?) is the Coral Beach walk. Its about 4km return walk (including an optional walk to The Beak Lookout) and hence the name takes you to a beach covered in bits of broken coral.
If you have younger kids check out the Airlie Beach to Cannonvale bicentennial Boardwalk. Its a flat walk that starts at the Lagoon behind the Main street in Airlie Beach and continues along the waterfront so perfect for prams or little ones learning how to ride their bikes. You can walk for as much or little as you like. Its a lovely walk to do at sunset, especially when walking through the Coral Sea Marina.
If you are thinking about doing any of the local tours while you are here, why not check out our blog post, Child friendly tours in The Whitsundays